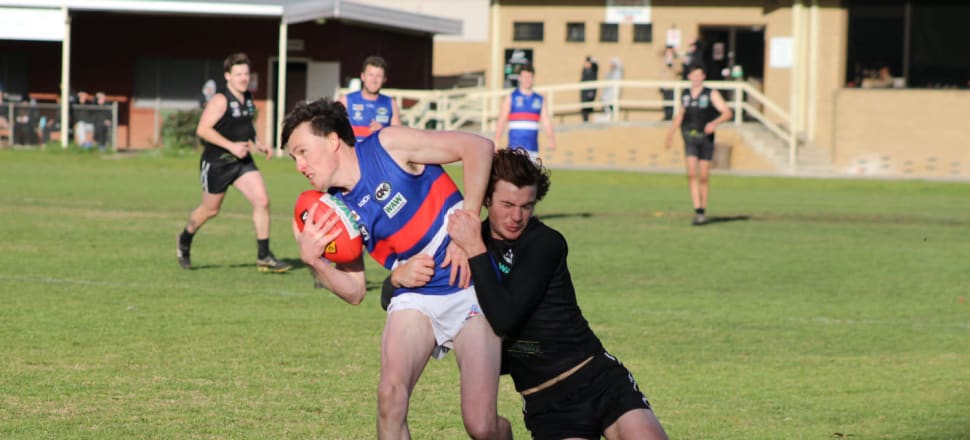 5370537724001
After losing to three top-four sides by a combined 264 points last month, Benalla All Blacks showed they could still stand up to the upper echelon of the Ovens and King league with a narrow three-point defeat to top three side Tarrawingee at Friendlies Oval on Saturday.
The All Blacks remained within an inch of the Bulldogs for most of the match, trailing by two points at the quarter huddle, though a second-quarter lapse saw the side slip to a 22-point deficit before trimming the margin back to four before the final term.
Speaking about the loss post-match, All Blacks coach Harry Moran said while a narrow loss was bitterly disappointing, the match wasn't without its rewards.
"We started pretty well and had the same intensity as Tarra," Moran said.
"But we were inaccurate (2.4), and Tarra took their chances (3.0).
"And a second quarter lapse didn't help our chances, but we fought back well in the third.
"I don't think many would have tipped us to get that close. I was extremely proud of the boys.
"They could have put their heads in the sand after those three convincing losses.
"They showed a lot of fight."
Chris Lockhart was "100 per cent" best on ground for the All Blacks, which was made even more impressive by the fact Lockhart lines up for seniors and reserves matches every week.
"He had an injury cloud over his head coming in," Moran said.
"But he led the way all day. He's just got a ball-winning ability like no other. He had a ferocious attack on the football. He was taking intercept marks and really repelled Tarra's attack.
"It was the best game I'd seen him play for the club."
But in an injury concern for the Panthers, both Bailey Fulton and Josh Highland failed to play out the match after each rolled an ankle, and in what will be a blow to the All Blacks' line-up next week, Moran said both were unlikely to play in the final match of the season.
Final score: Benalla All Blacks 8.9 (57) def by Tarrawingee 9.6 (60).
Goal kickers: J. Ellis 2, J. Doidge, C. Lockhart, J. Bate, C. O'Connor, A. Jacka, K. Collisson.
Best players: C. Lockhart, A. Jacka, J. Bate, N. Spencer, J. Doidge, T. Chapman.
*Benalla All Blacks' reserves side couldn't quite match it with Tarrawingee earlier on Saturday, going down by 17 points against the visitors.
The Panthers got off to a slow start, scoring only one major in the first half, before responding with five goals to be more competitive in the second. Benalla duo Jordan Damon and Shane Richardson were judged best on ground in the loss.
MORE LINKS ON OVEN'S & KING LEAGUE
Gutsy Goorambat win sees club on rise towards 2020
Kangaroos bounce away from the Bats