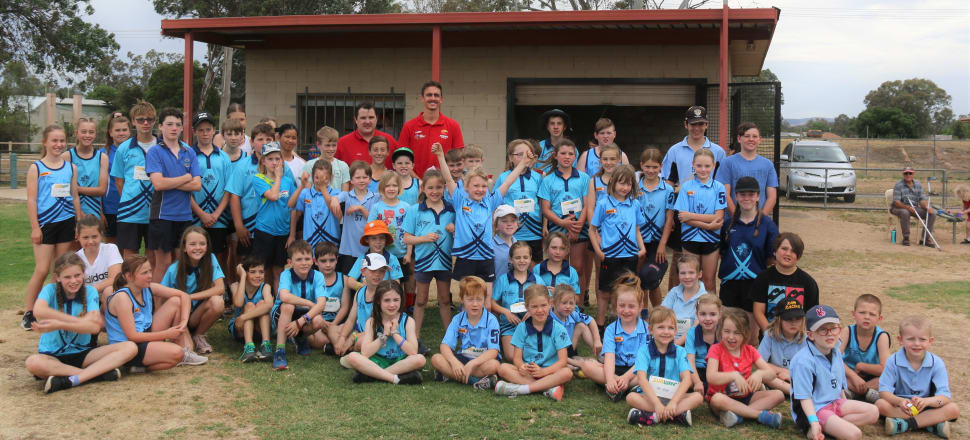 5370537724001
Standing at 188cm, Commonwealth Games gold medallist Brandon Starc may have towered over the young athletes at Benalla Little Athletics' weekly meet last Friday night.
But it did not stop Starc getting in on the action at Churchill Reserve, joining in for warm-ups before fronting a group of inquisitive children to answer questions about his journey in athletics.
Young Breakers qualify for country championships
The Olympic high jumper, who also won gold at last year's Gold Coast Commonwealth Games, visited Benalla as part of the Coles Little Athletes Big Dreams Program.
Following the question and answer session, Starc made a beeline to the high jump station, where he observed and coached Benalla's finest on their form as they launched themselves over the solid bar and onto the awaiting mats.
Benalla Little Athletics committee member Diane Murphy said it was great to have an Australian athlete of Starc's calibre visit their small, regional centre.
"It's great to have an athlete visit who has reached the highest level, to inspire the kids and to keep them working towards their goals," Murphy said.
Benalla's squash future burns bright
"Little Athletics is all about family, fun, and fitness and it really keeps kids engaged in some fitness and being involved in a group that is not necessarily a part of their school group."
● Benalla Little Athletics is in its summer season, which extends from term four of this year into term one next year. Prospective athletes, from five to 16 years old, interested in joining the club can trial for two weeks for free. For more information, head to the club's Facebook page here.